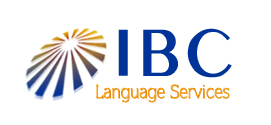 Step Two:

The initial box displays the standards already set on your computer. The way in which your computer represents numbers, time, currency and date information.

If you need to change these settings it is a quite straight forward task and not covered in this tutorial.

To start adding another language, you will first need to know which existing language support you have enabled on your computer. To do this, click on the Languages Tab.

Once you are in the Languages section, you can enable language support options for East Asian languages and right to left (bidirectional) languages such as Arabic, Farsi (Persian). Hebrew and Thai.

To add additional support such as keyboard mapping (emulate the way a keyboard works in your home country with this tool) click on Details.
Manchester Interpreters
|
Manchester Translators
|
Tlumaczenia Przysiegle w Manchester
|
Translation Bolton
|
Wigan Translation
|
Preston Interpretation
We are looking for as many Interpreters as possible in the following areas: Accrington, Altrincham, Blackburn, Bolton, Burnley, Bury, Cheadle, Chorley, Darwen, Eccles, Farnworth, Hyde, Kirkham, Leigh, Manchester, New Mills, Preston, StockportTameside, Wigan and anywhere else in East Lancashire and Greater Manchester. In addition, we are looking for translators throughout the United Kingdom and Europe in these languages: Afrikaans, Afrikaans, Catalan, Albanian Danish Azeri(Cyrillic)Dutch (Belgium) Azeri(Latin) Dutch (Netherlands) Belarusian Bulgarian Greek Arabic, Gujarati, Russian, Rumanian ( Romanian ), Bengali, Hebrew, Sanskrit, Cambodian, Hindi, Slovak, Chinese, Hungarian, Spanish, Czech, Indonesian, Sudanese, Danish, Italian, Swahili, Dutch, Japanese, Swedish, English, Korean, Tagalog, Estonian, Latin, Tamil, Farsi, Macedonian, Thai, Filipino, Malaysian, Tibetan, Finnish, Nepali, Turkish, Flemish, Norwegian, Ukrainian, French, Polish, Urdu, Gaelic, Portuguese, Vietnamese, German, Punjabi and Welsh
IBC Language Services Limited work in all aspects of Interpretation. Our client list of public sector and legal organisations is growing every day. Call 0844 586 31 51 for more information.